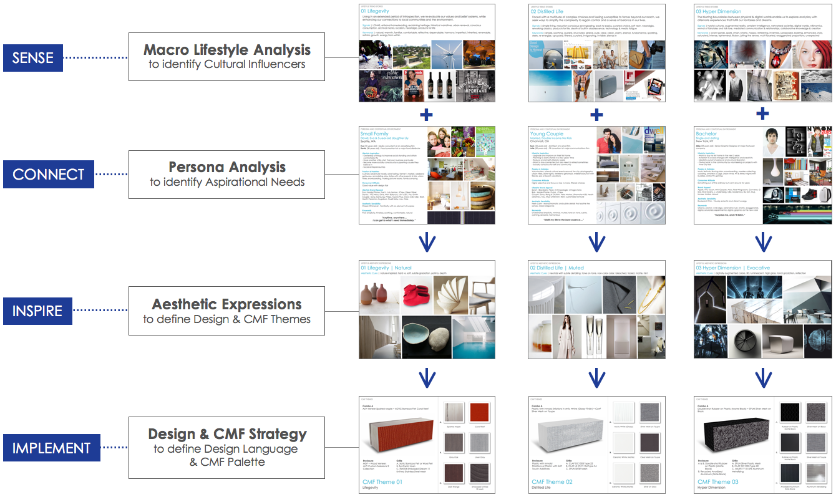 Our Integrated Approach
The ecosystem of socio-cultural influencers affects our relationship with the environment, our sense of identity, as well as how we make everyday lifestyle choices. Our collective is adept at translating the global influence of markets, consumers, aesthetic expressions, colors, materials, finishes (CMF) and new technologies, into a cohesive and seamless approach to create effective brand, design and CMF strategies, as well as production-ready implementation.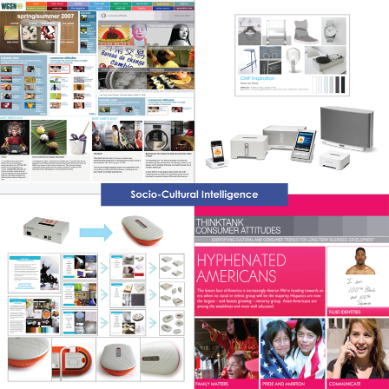 Socio-Cultural Intelligence
Socio-Cultural Intelligence inspires innovative ideas that inform the creative development process. Our insights on emerging cultural influencers help communicate the vision of the new business landscape by understanding lifestyle and behavioral shifts that drive changes in consumer mindsets, aspirational needs and aesthetic sensibilities. This forms the basis of a comprehensive CMF Design Strategy that includes inventive use of materials and manufacturing technologies.
We provide fresh perspectives that enable our clients to identify and visualize new experience stories, as well as help them transform their business strategies into new market opportunities and innovative product solutions.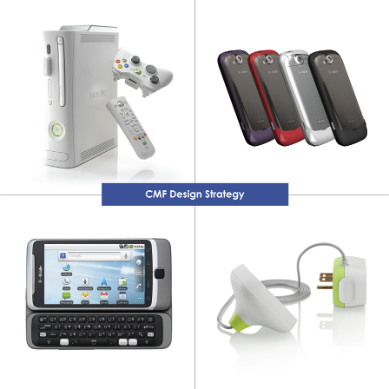 CMF Design Strategy
CMF is an integral part of the design process, not just an afterthought. We are able to successfully implement CMF strategies that leverage upfront socio-cultural research, creating a framework that is relevant to the specific target consumer base as well as brand objectives. This allows us to generate innovative CMF concepts that are customized for each project. Early on in the process, we validate concepts by researching manufacturing technologies that are cutting edge to provide the highest level of differentiation. We are able to oversee the development process, taking concepts through development and into final production.
We make CMF innovation possible with careful consideration throughout the entire development process, from beginning to end.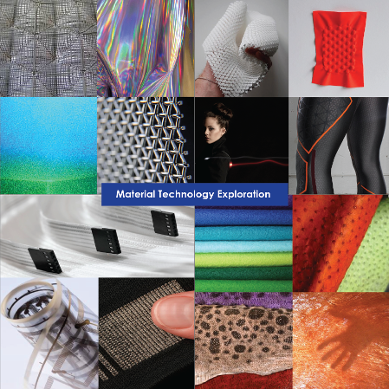 Material Technology Exploration
As Mesh Collective, we have the expertise to conduct socio-cultural research and trend analysis to create brand and CMF strategies specific to our clients' target markets. These valuable insights are used to discover the latest materials and technologies that will create significant differentiation for products that meet specific technical specifications. This may include materials that have never been used before in a certain industry.
We have a diversity of expertise and experience working with various industries e.g. automotive, consumer electronics, fashion apparel, home interiors and soft goods etc.