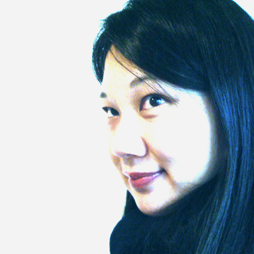 Lisa Yong | Global Culturalist
Founder of Mesh Collective
Lisa is an adept cultural translator who is skilled in communicating the vision of the new business landscape by sensing emerging cultural trends and connecting them with social changes and consumer passions on a global level. Having grown up in the East with an in-depth knowledge of working in the West, Lisa is in a unique position to observe and understand both worlds. With over 20 years of design experience spanning Asia, Europe and USA, Lisa connects and engages with a global sensitivity to insights that help spark innovation and create new business opportunities. Her multicultural background helps balance and connect people, cultures, industries and professional disciplines.
Prior to Y Studios, Lisa has led the socio-cultural trend research program at Motorola's Advanced Concepts Group to innovate on the company's future product portfolio. She has also worked with Philips Design on a wide range of projects from future concept scenarios for new business strategies to visual trend analysis.
Since 2005, Lisa has been a regular features contributor to WGSN.com, a London-based online design intelligence and research service for fashion and lifestyle industries. She is also the founder of Mesh Collective, a global alliance of creative professionals with a diversity of expertise in brand strategy, socio-cultural research, trend forecasting, CMF strategy and materials technology.
A much sought after speaker, Lisa has presented her insights on key socio-cultural phenomena to audiences in London, Nice, San Francisco, Ho Chi Minh City, Jakarta, Pune and Hong Kong.
Her clients include Bacardi, Chase, Cisco Systems, Enphase Energy, Hewlett Packard, LG Electronics, Lowe's, Microsoft, Motorola, MTV Asia, Pepsi-Co, Philips, Samsung, Sonos and Unilever.
Please contact lisa@meshcollective.com for more information.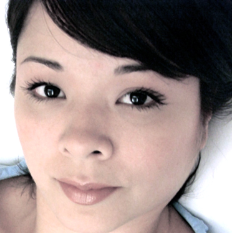 Reiko Morrison | CMF Strategist
With 20 years of experience in product development and 12 years focusing on CMF work, Reiko is adept at observing trends, technology developments and translating these insights into CMF on products in specific consumer markets. By analyzing the consumer and target market landscape, Reiko has developed strategies that help streamline the color decision process so that clients can make decisions based on research and intellect rather than subjective opinion. She helps companies choose appropriate colors, materials and finishes for products that will become game changers in their industry.
Prior to starting her own business, Reiko was Brand Design Manager at Ashcraft, where she maintained the brand identities of Infinity, JBL and Harman/Kardon. Her tasks included brand attributes definition, product design, CMF specifications and vendor liaison. She also developed a coherency standards kit for the Harman/Kardon product line that was implemented into the Harman manufacturing programs around the world to ensure consistent elements, colors and finishes across the entire product line. She then moved on to work at Hauser as an industrial designer, developing a new line of LEGO tools for arts and crafts targeted at young girls. In her role as an industrial designer, Reiko contributed to several market research and color programs including mice and keyboards for Microsoft.
Throughout her career and life in general, Reiko has always been fascinated with colors, textures, materials and finishes. Her goal is to help develop high quality products that bring enjoyment to people's lives and make the most business sense.
Her clients include Microsoft, HTC, T-Mobile, Samsung, ZTE, Huawei, Motorola, Belkin, Infinity, JBL, Diamondback, Avery Dennison, Rainbird, LEGO, Lacks Industries, Interlink Electronics, Kanex, OGIO, E-Plus, Volvo, Perfect Fitness, and BMW/DesignworksUSA.
Please contact reiko@meshcollective.com for more information.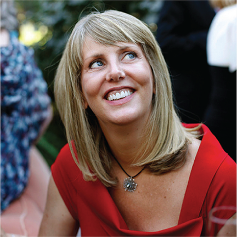 Kitty Suidman | CMF Visionary
As a CMF visionary, thrives on driving CMF innovation from research to commercialization. She has in-depth knowledge of technology capabilities and processes, as well as the ability to translate material technologies into feasible, production-realistic solutions in a manufacturing environment. What sets her apart from her peers is her distinctive balance of creative expertise, operational excellence, and skill to integrate multi-level design strategies into actionable business strategies.
Born in the Netherlands, Kitty has a global upbringing. With more than 20 years spent in Asia, her formative years were grounded in culturally diverse experiences. Kitty has worked globally and across multi-disciplinary creative environments – from consultancies and manufacturing to consumer retail channels. Her breadth of experience has provided her a holistic perspective on cultures, consumers and design.
Kitty's passion for CMF began to take shape at Philips Design in Hong Kong. She continued building her expertise at Motorola in the capacity of Senior Manager, where she implemented Motorola's global CMF strategy for mobile devices and accessories. She led a global team of CMF experts specializing in trend forecasting and color palette development across technologies.
By establishing partnerships with a wide range of suppliers, her close collaboration with engineering and material scientists have given her the leading edge in CMF Design. She was pivotal in leading the efforts of elevating the importance of CMF and its impact on design portfolios.
Kitty moved from the world of OEM to Retail by joining T-Mobile, where she collaborated with organization-wide business teams, enabling cross-functional partners to realize goals and translate business visions into manufacturable design solutions.
She is currently the Director of CMF at Sonos, in which CMF is a strategic component of the overall Design Vision. In support of that vision, her responsibilities include helping Sonos scope, build, and manage successful CMF processes and outcomes as strategically core to the design mission.
Please contact kitty@meshcollective.com for more information.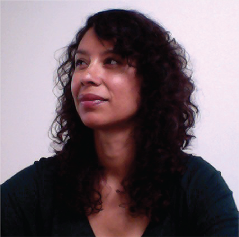 Ramona Lyons, Ph.D. | Innovation Catalyst
Ramona offers brand, trend, creative and innovation consulting derived from cultural immersion and emergent lifestyle, category and brand knowledge.
Having refined her cultural insight and semiotics practice through over 15 years in market research, brand strategy, and product and creative development, Ramona's committed to the idea that powerful inspiration and strategy leverages unique cultural insight and emotional resonance. With this in mind, she focuses on telling the story of this insight with clear interpretation and a specific direction in mind. Clarity and unique vision drive her success in finding paths to meaningful communication, design and connection.
Unlike many other semioticians, Ramona has worked on both the client and agency side, and is fully versed in all market research methodologies, quantitative and qualitative. For over 7 years, she developed research insights, creative and brand strategy for CIGNA Corporation. After moving to San Francisco, Ramona was Associate Director, Semiotics, for Flamingo International. Currently she consults with other research, brand, and creative consultancies to help bring client brands to life.
Ramona has worked with a variety of consumer products and brands, technology, health care, spirits, apparel, personal care, confections and other packaged and luxury goods. Key brands of note include Kellogg's, Wrigley, Dannon, Pepsi, Starbucks, Johnny Walker, Courvoisier, Toshiba, Taco Bell, Dockers, Del Monte, Olay, Origins, Tylenol, Metamucil, Kia and other various Nestle, Unilever and P&G brands.
Please contact ramona@meshcollective.com for more information.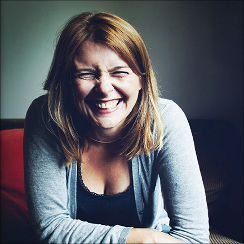 Brechje Vissers | Lifestyle Innovation Consultant
Brechje is an expert in the area of aesthetic and lifestyle trend research, where she helps businesses integrate these trend insights into their marketing, design or innovation processes. She is fascinated by cultural and societal changes, and has a keen eye for how these changes will affect a specific business.
After graduating in 1997 from The Design Academy in Eindhoven, she advanced her experience by advising businesses in the effective and efficient implementation of trend insights into their innovation and brand design processes.
Before starting her own consultancy breQue in 2012, Brechje was Trend Researcher & Design Consultant at Philips Design and Manager Color Marketing & Innovation at PPG Coatings.
She has been featured in numerous Dutch interviews and in European publications like RTLWoonmagazine TV, Design Week, Telegraaf and MIX. Brechje had also written columns for the Dutch trend magazine 'eYe' and Histor Color Studio magazine.
In 2005, her international research paper 'From Aesthetic Trends to New Value Signs' for Esomar was nominated for the John and Mary Goodyear Award. She was also a guest lecturer in academic collaborations with the Fashion Institute of Arnhem, the Temasek School of Design in Singapore, the Master in Design Management at INHOLLAND in Rotterdam and for the NHTV University for Applied Sciences in Breda.
Brechje has worked for businesses worldwide, among which include Philips Lighting, Philips Consumer Lifestyle, Philips Healthcare, Microsoft, Hewlett Packard, Electrolux, Merck and PPG Industries.
Please contact brechje@meshcollective.com for more information.